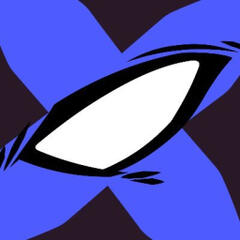 Wølfi Hitory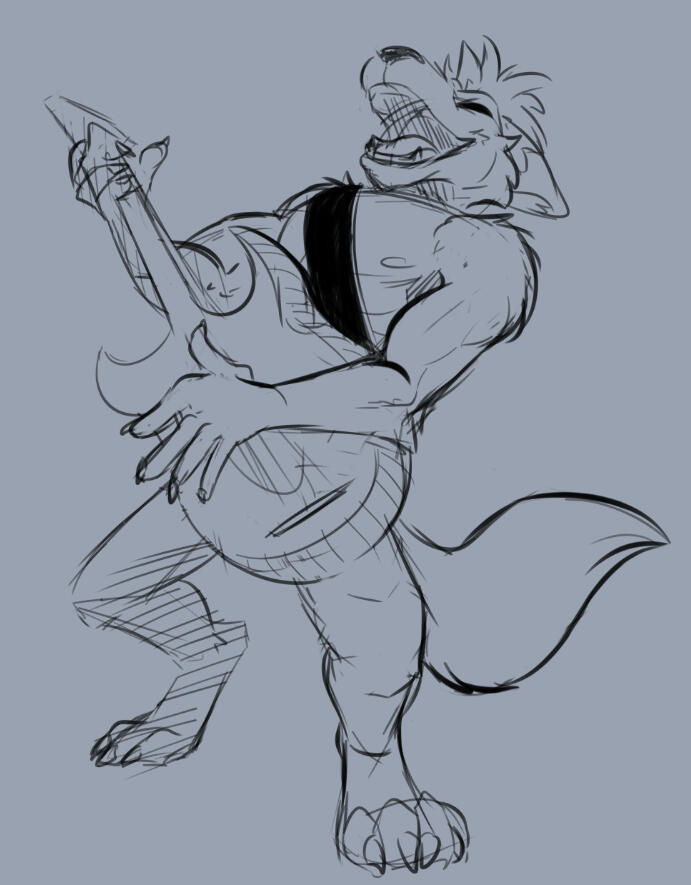 Sketch
---
Bust shot - 15 EUR
Waist up - 20 EUR
Full body - 30 EUR• 30 % discount on every additional character
+ 20 % surcharge for complex design
Colored Sketch
---
Bust shot - 30 EUR
Waist up - 45 EUR
Full body - 60 EUR• 30 % discount on every additional character
+ 20 % surcharge for complex design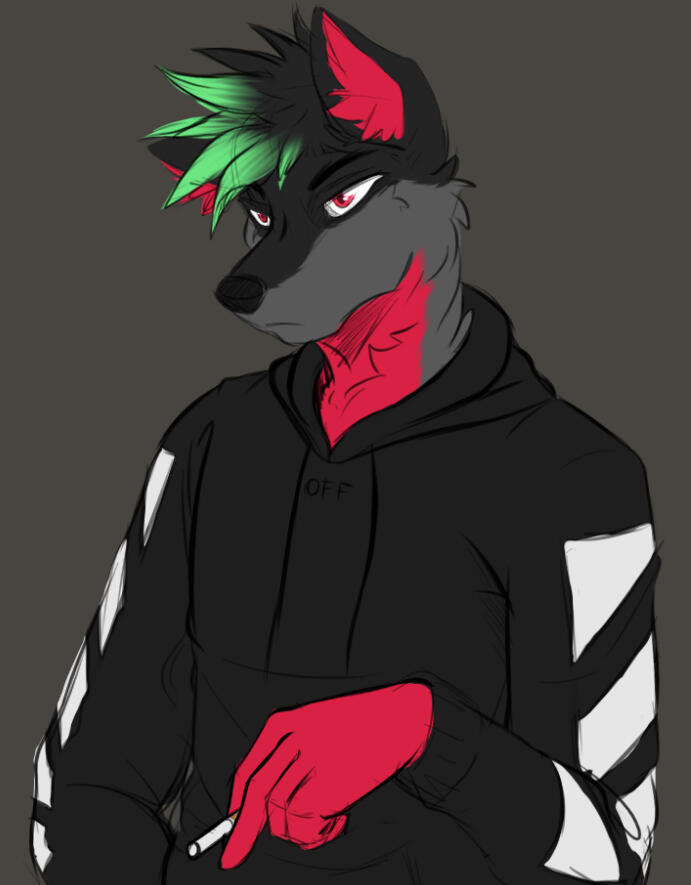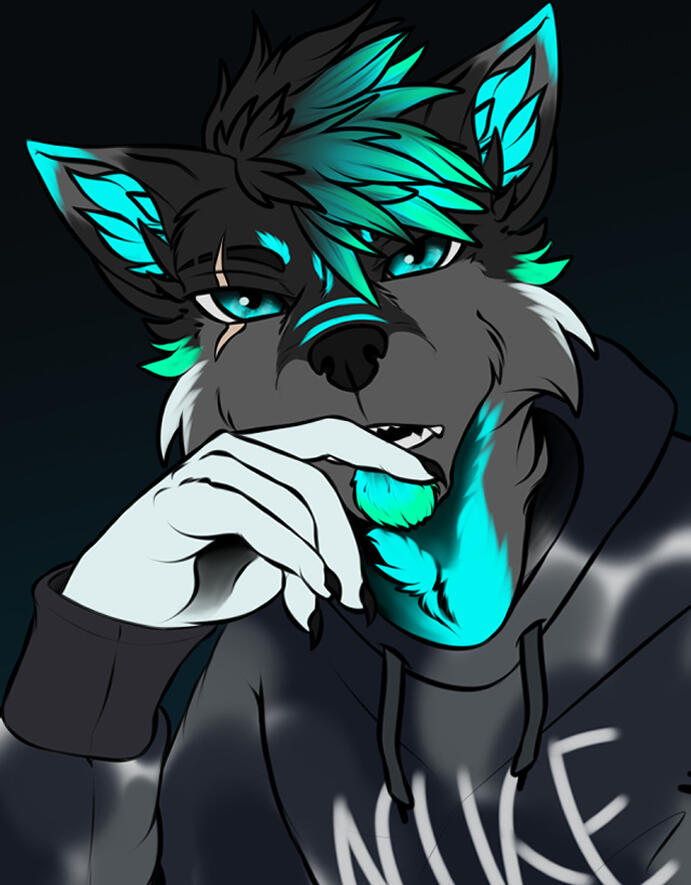 Flat Color
---
Bust shot - 60 EUR
Waist up - 90 EUR
Full body - 120 EUR• 30 % discount on every additional character
+ 20 % surcharge for complex design
Cell Shaded
---
Bust shot - 75 EUR
Waist up - 110 EUR
Full body - 130 EUR• 30 % discount on every additional character
+ 20 % surcharge for complex design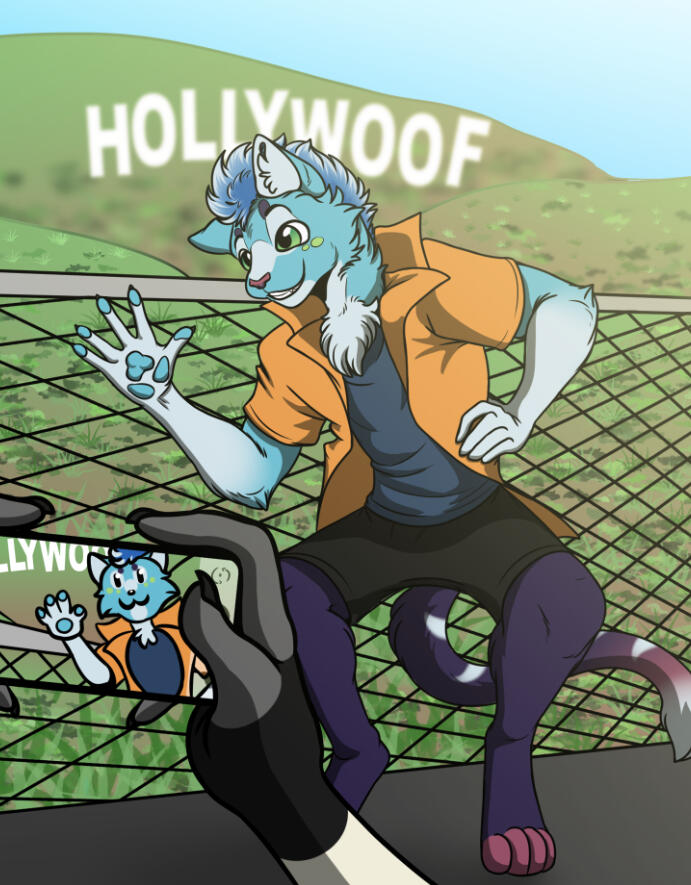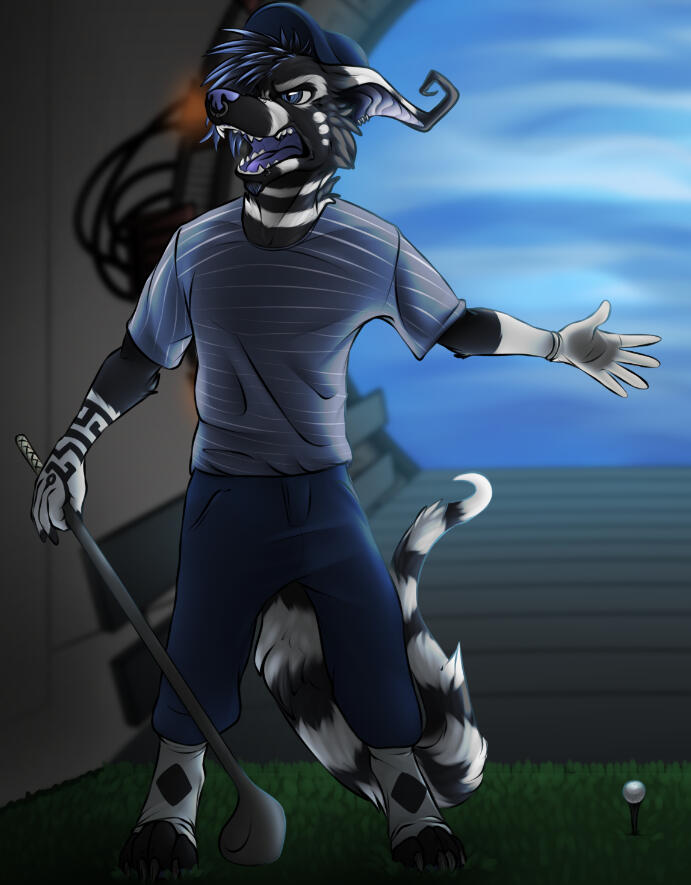 Illustration
---
Bust shot - 90 EUR
Waist up - 120 EUR
Full body - 150 EUR• 30 % discount on every additional character
+ 20 % surcharge for complex design
Badges
---
50 EUR• Bust Shot Illustration with name display
• at least 1500px (300 dpi)
• converted to CMYK for printExtra:
• laminating, stamping and shipping - 5 EUR
• shipping within Germany only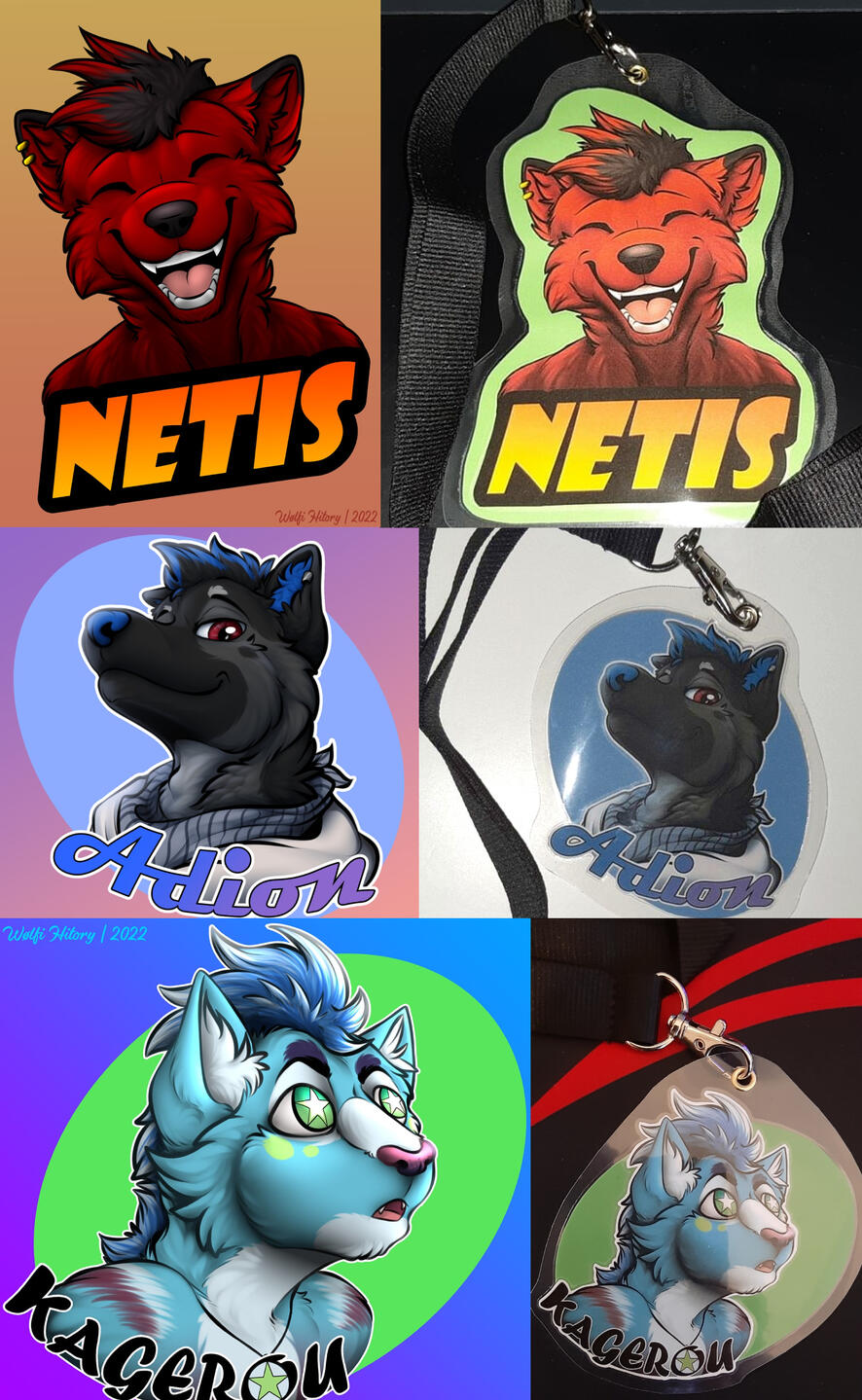 Reference Sheet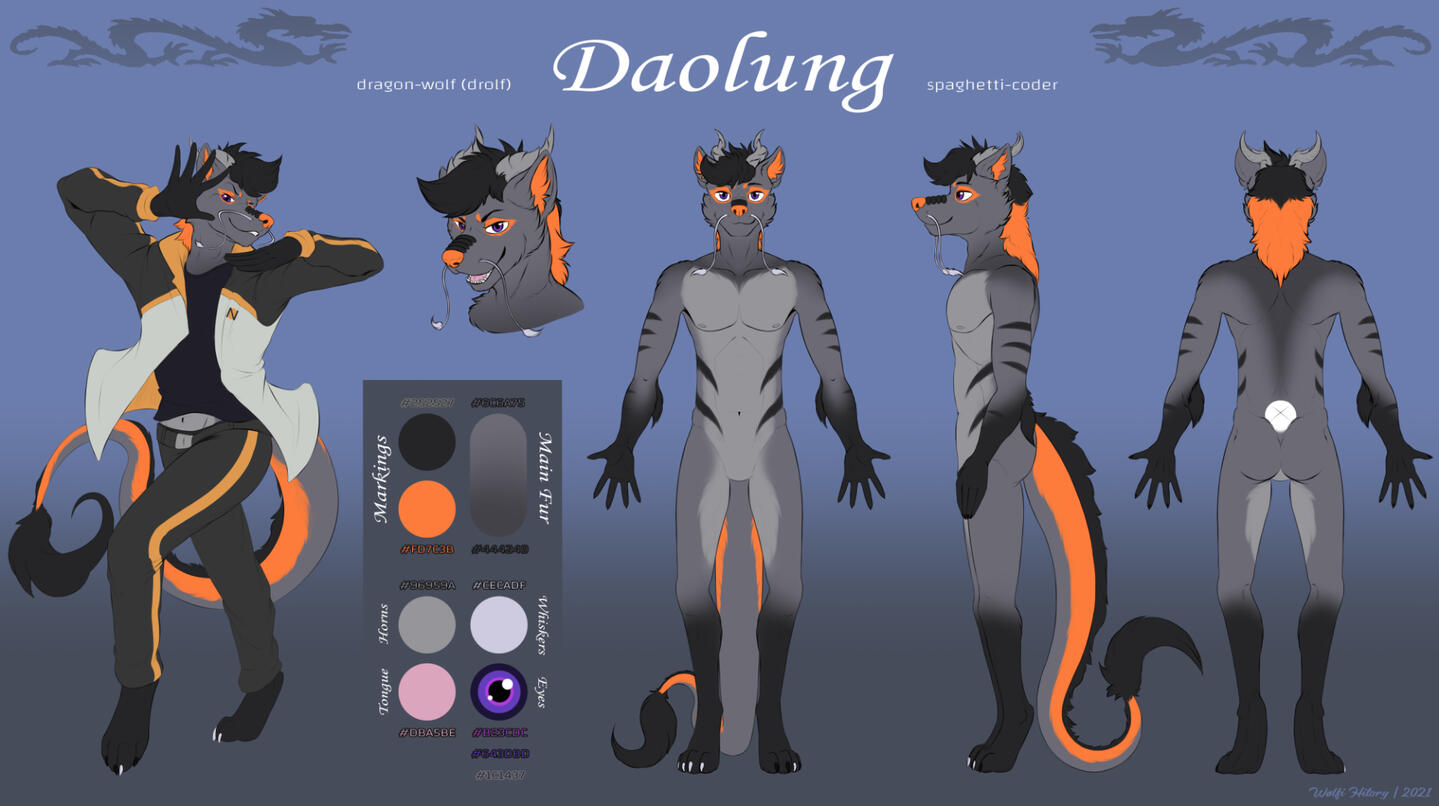 Basic (front and back view) - 200 EUR+ 40 EUR extra display
+ 60 EUR extra headshot
+ 90 EUR extra waist up view
+ 120 EUR extra full body view+ 30 % surcharge for complex design
---
Twitch Emotes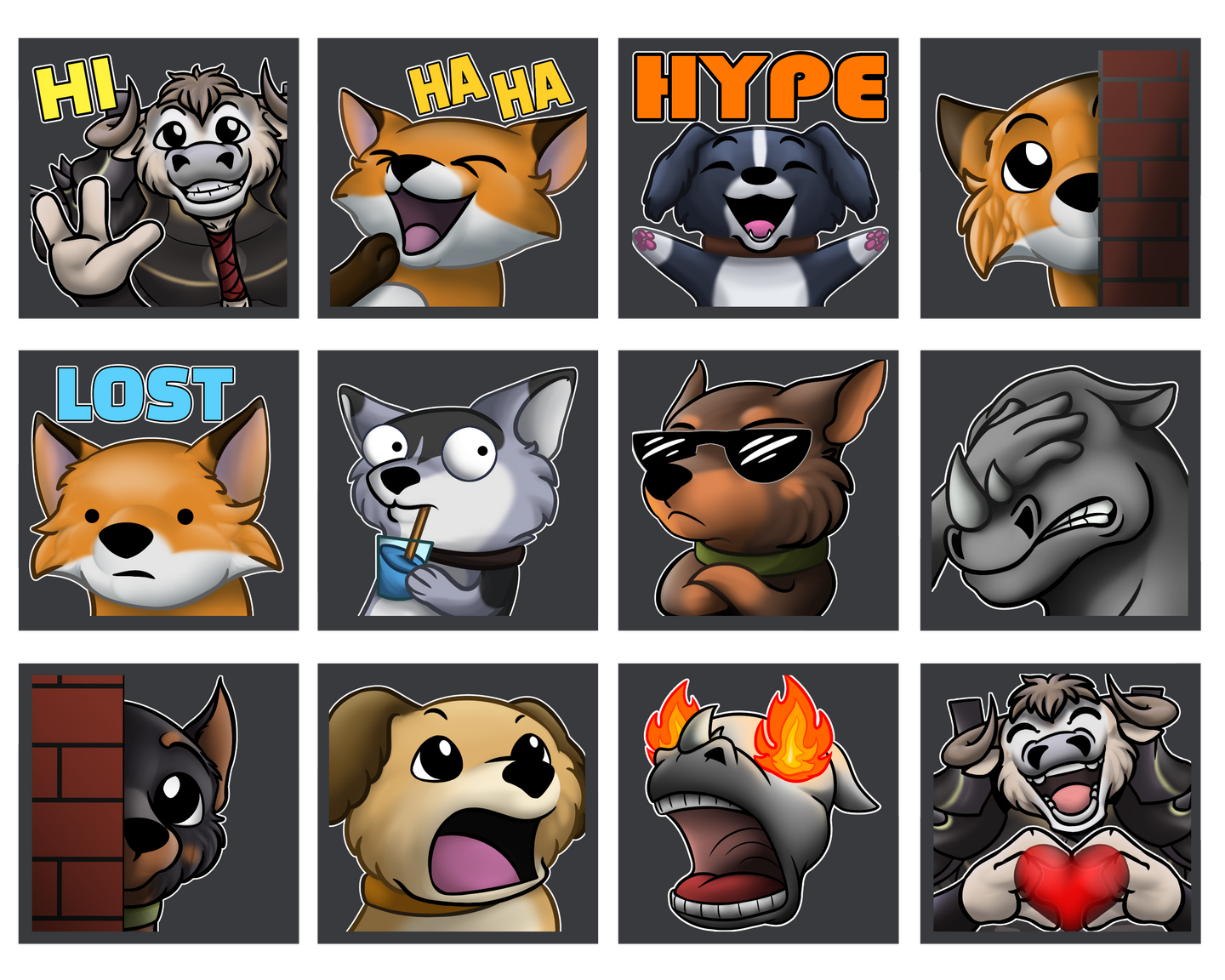 per Emote - 20 EURDetails:
1500 x 1500px
Colored Lines
White Outlines
---
Telegram Sticker

1 Sticker - 15 EUR
5 Stickers - 60 EUR
10 Stickers - 100 EURDetails:
512 x 512 px
Simplified Style
Flat Color
---
Terms of Service
read before commissioning
By commissioning me, you are agreeing that as the artist, I reserve all rights to the commissioned material.

You are free to use the artwork except for commercial use.

You, as the commissioner, retain all applicable rights to your original characters and concepts.

I reserve the right to produce prints/art books/etc. of my work as well as publishing it anywhere online unless you explicitly state that you don't want me to use your commissioned work for that.

I reserve the right to refuse any commission request for any reason.

I'd like to keep our relationship professional. Please respect that.
Payment
Payment via PayPal only.

If necessary, we can negotiate a payment plan in 1 - 3 installments.

I'll start working on your commission after full payment has been received.

I do not offer full refunds after the sketch is already done.
How I work
I will send you a first sketch of your commission. At this point you are free to state any changes.

I reserve the right to refuse changes if they'd change the before agreed concept too much. Should you exaggerate with your changes, I reserve the right to cancel our cooperation and refund your order instead.

I will fix my own mistakes. For example, if I forgot any markings or made a mistake with any other detail of your character.

I usually send out WIPs after a big step is done. (sketch -> linework -> flat color -> finished)
After Work
You will get the full resolution artwork as a ".png" file.

You can get the raw picture as a ".clip" or ".psd" file if you tell me that.

You are allowed to post the finished artwork on any social medial platform or online gallery as long as you credit me!

You may use the finished commission as headers or icons as well.

If you sell a character used in a commission of mine you transfer all rights associated with the artwork to the new owner of said character. You are then no longer allowed to use the artwork in any way shape or form. If you'd still own another character depicted in the artwork you'd keep it's rightful share.

You are not allowed to recolor the artwork and claim it as your own.

You are not allowed to reproduce the artwork for any commercial use.
I do not draw
Characters which do not belong to you in a mean spirited, demeaning or harrassing scene.

NSFW content for 🔞 underaged customers!

NSFW with characters who are minors or look like it.
Keep in mind
English is not my native language. Please keep your messages brief and clear.

I'm not perfect will probably never be, but I always work hard and try to improve on every piece.

Please be patient about your commission. Messaging me every single day about your commission won't speed up the process.

I'm not good at drawing dark art, creepy stuff, avians, horses, sharks and insects.